Many people are probably aware that Abby Spangler is planning to protest tomorrow at an Alexandria coffee shop. The best response our side could have would be to simple go and buy coffee if they want to support Starbucks, because, quite frankly, this is a trap.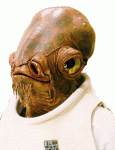 Tomorrow is also Alexandria's St. Patricks Day Parade. There are going to be a lot of people in the area from Alexandria, which, being so close to D.C. is not what you would call "gun culture friendly." I fully believe Spangler and the Bradys are hoping for a very visible open carry protest response so they can get cameras and attention on their issue at a time when Starbucks is making clear that they want this issue to go away. We should help them make it go away. And we can do that by not counter protesting, but by merely showing up and buying some coffee.
If you feel comfortable making a comment about the obnoxious people outside, and supporting their decision, do so. If you want to tell corporate, by all means. But let them be the ones trying to keep it alive. Let them be the ones trying to hijack Alexandria's St. Patricks Day Parade and turn it into a debate about guns. Let's not walk into the trap.
UPDATE: VCDL seems to have similar sentiments.
UPDATE: OpenCarry.org folks also mostly seem to be on board with letting it die.