During the Gun Blogger Steel Challenge match in Reno over the weekend, I got badly beaten by a thirteen year old girl. Â Her name is Molly Smith: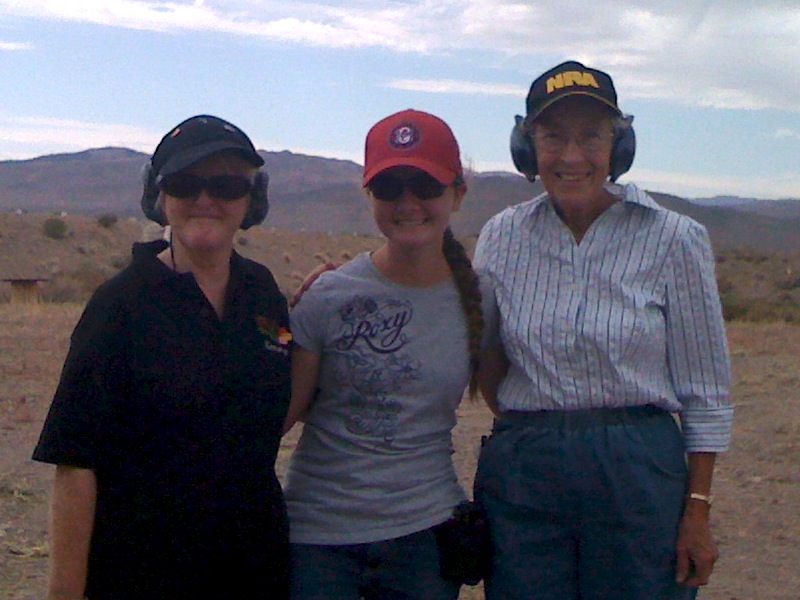 Molly is the one in the middle, with Keewee and Bea, our other two female shooters, on either side. Of course, she's not just any 13 year old girl. Â She happens to be a junior world champion at Steel Challenge and sponsored by Smith & Wesson. So I can't say I feel bad about losing to her, and really, I was happy to come even within a country mile of what she can shoot. Â Here's a video shamelessly stolen from The Packing Rat of her shooting with us. She is fast:
[youtube]http://www.youtube.com/watch?v=u0bsWRSV2bU[/youtube]
Molly is also a gun blogger, who blogs about her competition. Â I think what Molly does is great, and I appreciate that she and her family are still fighting the good fight in California. I asked her dad how much California's restrictive gun laws interfere with being able to remain competitive in a sport like Steel Challenge, and his answer was that they interfere a lot. Someone of Molly's skill and potential deserves better than the State of California is giving her. I want to thank her for coming out to Reno, and reminding me why I continue to dedicate so much time and energy to this issue.