May 22, 2009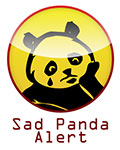 Paul Helmke is talking to the Akron Beacon Journal:
Helmke said President Obama's administration has been supportive of his group's calls for reform.

"We need activists. I have 30 employees, the NRA [National Rifle Association] has 600," Helmke said.
We'll have to see how supported he feels when President Obama signs the Credit Card Bill with the National Park concealed carry reforms in it.  I am very confident the President will sign.  The thing to bet on is whether the signing statement mentions the carry issue at all.  I'd put my money on no.  He'll want to play down his own party forcing him to sign a bill expanding concealed carry.
Another thing is, NRA has a lot of employees, yes, but Helmke should remember that NRA has shooting sport programs to run.  Not to mention a working museum, and thousand of clubs and associations to interact with.  NRA-ILA does not constitute all 600 of those employees.  I'd wager they don't constitute 1/3rd of total employees.
There is no sport of protesting guns, no mater how much the Paul Helmke wishes it were so.  Wouldn't it be amusing though?  Perhaps his sad panda demeanor is the reason he's adopting our own rhetoric:
"This is a public-safety issue and a public-health issue," Helmke said. "Guns don't kill people. People kill people. Guns don't fire by themselves."
That one is so old, it's risen to the level of cliche by this point, but I'm glad that Paul has at least come around to this.
3 Responses to "The Sad Panda Tour Continues"