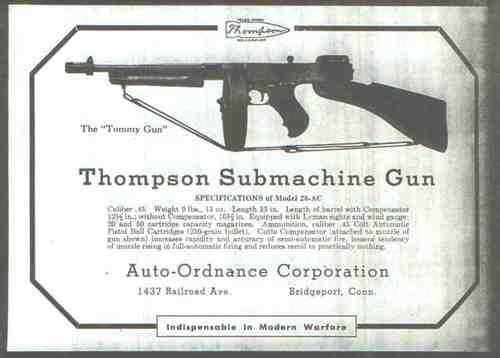 This decision was released right before I left for Louisville. The Third Circuit contains Pennsylvania, Delaware and New Jersey, and has not, in general, been a very Second Amendment friendly circuit.
Heller and subsequent decisions in our Court make clear that the de facto ban on machine guns found in § 922(o) does not impose a burden on conduct falling within the scope of the Second Amendment. Turning first to Heller, we note that that opinion discusses machine guns on several occasions, and each time suggests that these weapons may be banned without burdening Second Amendment rights.
I'll be honest, I think that's a misreading of Heller. The Heller opinion does strongly imply that perhaps bans on M16s might be permissible, but it does not explicitly state it. The Court's opinion calls the reading of Miller that would rule the NFA's machine-gun provisions unconstitutional "startling."
Read in isolation, Miller's phrase "part of ordi­nary military equipment" could mean that only those weapons useful in warfare are protected. That would be a startling reading of the opinion, since it would mean that the National Firearms Act's restrictions on machineguns (not challenged in Miller) might be unconstitutional, machineguns being useful in warfare in 1939. We think that Miller's "ordinary military equipment" language must be read in tandem with what comes after: "[O]rdinarily when called for [militia] service [able-bodied] men were expected to appear bearing arms supplied by themselves and of the kind in common use at the time."
I think the Court is correct, except I think the only fair way to determine "common use" is to examine whether the weapon is part of "ordinary police equipment," the police being the nearest modern analogue to the militia. If the Heller "common use" test were untempered by any analysis of police equipment, the government could evade the "common use" test by banning any new defensive technology before it has a chance to end up being commonly used, as the State of Massachusetts tried to do with electric stun guns (which SCOTUS struck down recently).
So was the NFA truly banning unprotected weapons that have no common defensive use, or was it merely trying to evade Second Amendment protections by preemptively banning it before the people had a chance to speak? To look at that, you have to look at what the police are choosing to arm themselves with, since police carry guns for self-defense, and not to conduct battlefield operations. Are machine guns in common use among police? I don't know, but the courts should be asking that question before simply categorically declaring machine guns outside of Second Amendment protections.