Mar 5, 2016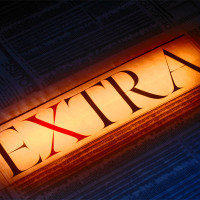 Quite a lot happened Friday, it seems. Let's start with the good news:
West Virginia overrides the governor's veto and becomes the eighth US state the eliminate the requirement to obtain a permit before carrying a firearm.
Father Pfleger's suit against suburban gun shop regulations has been dismissed.
4th Circuit has granted en banc review of the Kolbe v. Hogan case, the case which challenges Maryland's assault weapons ban. This is not good news. However, if the en banc panel overturns the 3 judge panel which ordered strict scrutiny, Maryland would be the victor and we could always decline to seek cert before the Supreme Court. In an odd way, if we won, we'd be in greater jeopardy.
10 Responses to "Some Additional News Items"