Jul 16, 2015
Tam recounts a story from the TODAY show, where a grown man admitted on television, in front of the nation (or well, at least about 1.6% of the nation) that he was afraid of using a fire extinguisher. Not in the panic of a house fire, mind you, but in a controlled environment, meant to teach people how to use fire extinguishers. If I had done that, my father (a volunteer firefighter for 45 years and counting) would have disowned me. I've had a few pan fires, and never really thought much about dumping baking soda or going to the fire extinguisher. Putting the lid on the pan does the trick. Oven fires will generally go out on their own if you turn off the oven and just leave the door closed.
If Jeff Rossen and Savannah Guthrie are intimidated by an ordinary household fire extinguisher, I wonder what they would think of mine?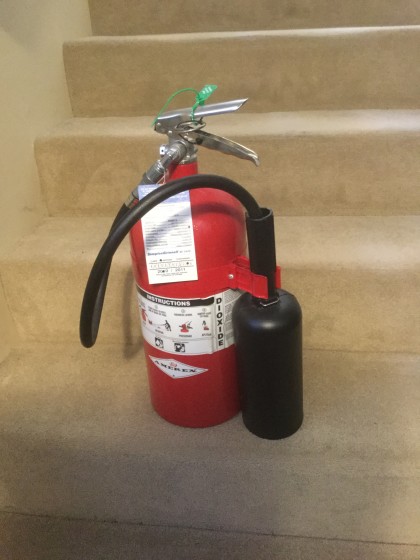 Sometimes I don't think it'll be that long before we're all buying Brawndo.
18 Responses to "The Eloiification Continues"