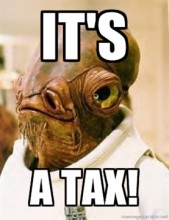 Seattle is proposing taxing guns and ammunition. The tax would be $25 dollars on firearms, and 5 cents on each round of ammunition. This would probably put every dealer within city limits out of business, which is probably the idea. By all rights, this should be unconstitutional, because in the context of other rights, these kinds of taxes have been held as such, but the courts have shown almost no willingness to protect the Second Amendment as anything other than a second class right, subordinate to all the others.
I think Scalia and Thomas's dissent in denial of cert for Jackson will act as signal to the lower courts that Heller and McDonald are going to be more like Lopez and Morrison; odd, outlying cases rather than landmark rulings which change everything. I hate to be pessimistic, but without change, it's pretty apparent the Court will not be revisiting the Second Amendment.
That said, I think a pretty good argument could be made in Washington State courts that such a tax violates Washington State's preemption statute, which has pretty strong language. Surely if a local municipality can't regulate the sale of firearms and ammunition, it can't accomplish the same by trying to tax sales out of existence. Washington State also has a RKBA provision, and there's nothing that prevents Second Amendment claims to be considered by Washington State courts.