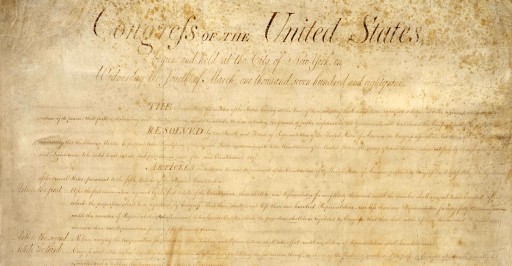 The National Journal has an article out touting our opponents latest tool in their quest to find issues they can use to increase the legal risk of gun ownership:
Jared Loughner's parents knew he could be dangerous. In the months before his shooting rampage in a Tucson parking lot, they took away his shotgun. They disabled his car at night. They advised him to seek mental health care. But none of those actions stopped Loughner from purchasing a handgun and taking a taxicab to an event where Rep. Gabrielle Giffords was speaking. He opened fire, killing six people and injuring 13 others, including Giffords.

"The parents identified this risk, and—my goodness—they were taking some really bold steps to try to prevent what happened, but it wasn't enough," said Shannon Frattaroli, a gun violence prevention researcher at Johns Hopkins University. "They didn't have enough tools at their disposal to prevent that new purchase."
Read the whole thing. The root problem here is that we make it next to impossible to commit someone who's exhibiting signs of being dangerously mentally ill. I wouldn't trust Loughner with matches and gasoline either. This again is treating the Second Amendment as if it's just some kind of second-class right, not worthy of the protections afforded to other rights.
Adam Winkler, a constitutional law professor and Second Amendment expert at University of California (Los Angeles), and said the NRA's concerns are largely unfounded. "At the end of the day it's not a thorny issue," Winkler said. "It's not a Second Amendment violation to take away the guns of someone who is dangerous."
"Although [GVROs] are often portrayed as allowing family members or jilted lovers to take someone's gun away, these restraining orders must be issued by a judge," he said. "A judge is not going to issue an order unless he has reason to believe that a person is dangerous."
This seems naive to me. Given that we know many judges are hostile and dismissive of Second Amendment rights, I predict there will be a large number of judges who will act as a rubber stamp for these GVROs. Keep in mind, these can be issued without the accused having the opportunity to appear or be represented counsel in an adversarial hearing. This is not due process, which should be required to deny someone a fundamental right.
I get that California enacted stiff penalties for false accusers, but the penalties mean nothing. I don't believe the vast majority of false accusers will ever be charged. It'll be a case of "he said, she said," and prosecutors will understandably be reluctant to take the cases to trial on flimsy evidence. Let us not also discount the general hostility big city prosecutors have toward gun ownership in the first place, who might not be too sympathetic to a person petitioning them to charge a person who made a false accusation that got his or her guns taken away.
GVROs will be abused. It's naive to think otherwise. There are people out there who seriously believe that gun ownership is a sign of mental illness in and of itself, and sometimes you may have those people in your family. It should only be a matter of time before gun rights attorneys can find someone screwed by this law who will make a good plaintiff, and then we'll see whether the 9th circuit and the Supreme Court take due process seriously when it comes to the Second Amendment.