Nov 17, 2014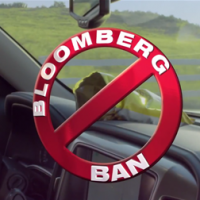 Some good discussion happening on the previous thread, perhaps because we had some dead air this past Friday and I'm late posting today. I thought I'd add a few more ideas to the discussion.
In theory I like alternative background check systems, such as BIDS. If every person who was prohibited from owning firearms was an armed robber or murderer, I wouldn't be that concerned. But a lot of people are prohibited for relatively trivial non-violent crimes, and BIDS would require putting their personal information, useful for identity theft, out there in public. Encryption isn't going to help, because if a lot of people have keys, it's only a matter of when, not if, a hacker compromises those keys. You could reduce the amount of information in the system, to make theft of the information more difficult, but then you're running a stronger likelihood of a false positive.
Ultimately, I'm not that concerned that the government knows I'm a gun owner. It's difficult to hide that anyway, and there's a lot of non-governmental avenues by which an unfriendly regime could determine I own, did own, or was at least interested in firearms. I am much more concerned about the government knowing what I own. In thinking about any system, the great object is to prevent this. If the government knows you are or maybe were a gun owner, as long as you have a plausible, legal way out of that status without having to tell the government, you have deniability. If they know what you own they can come take it whenever they want, and there's nothing you can do. Turn them over? Say no, and you're a criminal. Tell them you sold that gun years ago? Criminal. You're not allowed to do that. Had it dump into the lake on a canoe trip? Well, "Lost and Stolen," you know. It's registration that enables confiscation. To accept it, means accepting the anti-tyrrany purpose of the Second Amendment doesn't exist.
Background checks poll well. Registration not as much, but it still polls better than it should. The only way you're going to turn the numbers around is by informing people what the transfer restrictions proposed by our opponents actually do, such as making it illegal to take a friend shooting to see if he or she enjoys it. I think the the argument that universal background checks are also universal registration is also worth using, but to do that you will have to explain how we already have partial registration via the 4473. Not many gun owners realize that a fairly comprehensive registry could be built in a matter of years just based on the contents of the ATF warehouse in West Virginia.
For those interested in how to beat gun control at the ballot, I would strongly recommend Dave Kopel's piece "Against All Odds" that appeared in America's First Freedom. It accounts how we beat a handgun ban on the ballot in Massachusetts in 1976. Then we were able to outspend our opponents, but it also was a huge grassroots effort. GOAL commanded 2000 volunteers to defeat the ban, and that's the kind of manpower we'll need to defeat Bloomberg's transfer ban and registration scheme as this whole sad struggle moves forward.
20 Responses to "More on UBCs and Registration"