Back in 1938, a Texas hunter decided to get ready for his hunting trip by posing for cameras in DC. That Texas hunter was Senator Tom Connally.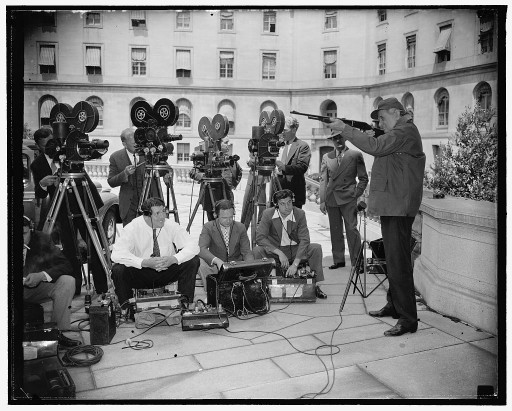 The caption from the Library of Congress: Looking forward to a hunting trip in his native state as soon as Congress adjourns this week, Senator Tom Connally, Democrat of Texas, checked his guns and did a little fancy shooting for the benefit of the cameramen at the Capitol today, 6/14/38.
I can't even fathom how that would go over today.