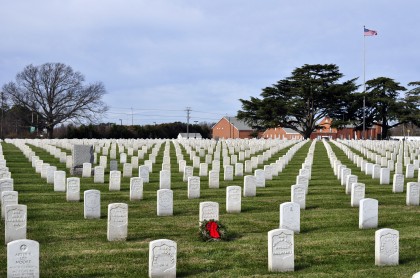 While I've had quite a bit of sympathy to the idea of standing up to an overreaching federal government, my instinct on the Bundy situation was to keep him at arm's length. To be frank, the dude set of my alarm bells. Now I notice a direct quote of Bundy in the New York Times that would seem to suggest that I was right be wary:
"I want to tell you one more thing I know about the Negro," he said. Mr. Bundy recalled driving past a public-housing project in North Las Vegas, "and in front of that government house the door was usually open and the older people and the kids — and there is always at least a half a dozen people sitting on the porch — they didn't have nothing to do. They didn't have nothing for their kids to do. They didn't have nothing for their young girls to do.

"And because they were basically on government subsidy, so now what do they do?" he asked. "They abort their young children, they put their young men in jail, because they never learned how to pick cotton. And I've often wondered, are they better off as slaves, picking cotton and having a family life and doing things, or are they better off under government subsidy? They didn't get no more freedom. They got less freedom."
I get the greater point he's trying to make, that life on the dole is degrading and dehumanizing, but really? Blacks were better off as slaves picking cotton? As if slavery, slavery is not a degrading and dehumanizing institution? I might agree that welfare doesn't help the poor in the long term, but slavery was evil.
Sorry, this isn't someone I'd want to take a bullet for, and it's hard to fathom why anyone else would too, now that this much is clear. While I certainly don't support Fed snipers or SWAT teams turning this situation into a bloody conflict any more now, than I did when I wrote this, I don't stand with racists who think slavery was a better institution for Blacks than welfare.