Nov 7, 2013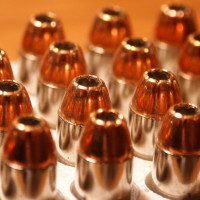 I guess the Sanford, Florida police chief realized that banning people who have already had background checks that revealed they are law-abiding citizens from Neighborhood Watch programs was a bad idea.
He refuses to say why he changed his mind, and actually tells the press that he doesn't have to answer for his decisions on the matter.
I don't agree with his attitude that he has no obligation to account for his actions as police chief, but at least the result in this situation is better for communities.
8 Responses to "Welcoming Concealed Carry Licensees Back"