Apr 15, 2013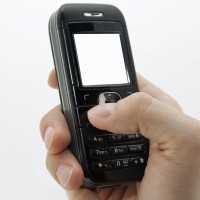 At least, OFA wants to flood the phone lines of all of the senators in order to push the gun control bill on Tuesday. The question is, will gun owners also being calling Senate offices tomorrow to make sure that Senate staff don't just hear the anti-gun views?
Remember that if you cannot get through on their DC phone numbers, there's always a district office (or seven, as is the case here) to call.
I suggest calling again because we need to show strength. OFA has been advertising that they will be the ones to overcome the grassroots power of the NRA, and we need to show them that gun owners will unite to fight gun control. Not to mention, we have no idea what damage could end up happening to any prospective pro-gun amendments with the promises made by Alan Gottlieb long before any votes happen.
UPDATE: OFA has decided to postpone their day of making phone calls. Interestingly, Toomey also selected tomorrow as a day to move offices so his phone lines would be down. Presumably that was already scheduled, but the timing of it sure would leave activists on either side of the issue wondering if it was intentional.
9 Responses to "OFA Flooding the Senate Phone Lines"