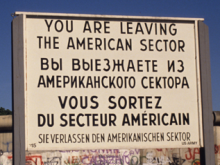 By now you've all heard the story of the woman from Tennessee who made the unfortunate mistake of believing that New York City was part of America. I am late to this story, largely because I wanted to gauge the reaction, and think about how to use this story for the greater good. There's now a Facebook group dedicated to freeing Meredith Graves. Amazingly, some New York politicians are speaking of changing the law:
State Assembly Speaker Sheldon Silver, a Democrat whose district includes the 9/11 Memorial, wants to hold hearings on how New York City's stringent gun laws are being enforced. Silver wants to find out if changes to the law need to be made.
We already have a proposed change to this law, and Mayor Mike is fighting it every step of the way. Perhaps a solution is to tell Hizzoner to withdraw his snout from other people's business, and back off opposition to HR822. This problem will be easily remedied with HR822.
I think this woman is an excellent poster child for what's wrong with how we're treating a constitutional right in this country. We should rally behind her. It puts our opponents in the awkward position of having to explain how justice and public good are served by throwing a felony charge at a woman who is no threat to society. Their reaction will expose them for the extremists that they indeed are. Let us lead them there.
UPDATE: Over at NRO's The Corner, Robert VerBruggen thinks this is a states rights issue. States rights is generally code word for states being able to flout their obligations under the 14th amendment not to "make or enforce any law which shall abridge the privileges or immunities of citizens of the United States; nor shall any State deprive any person of life, liberty, or property, without due process of law; nor deny to any person within its jurisdiction the equal protection of the laws." So I strongly disagree. This is a federal issue and Congress is within its Section 5 powers to protect the exercise of this right from state and local interference.
UPDATE: Bloomberg libeled her by suggesting she had cocaine. According to Graves she had a crushed up aspirin in her purse she took for migraines. People like Bloomberg really shouldn't be trusted to wield the power the voters have given them.