The Outdoor Wire ran a holiday gift ideas list for outdoor enthusiasts last week, and it featured at least a couple of items for gun nuts. Two mentions are guns – both Smith & Wessons at that. Their first mention is the M&P22 pistol because you really can't go wrong with a .22 to shoot cheaply all day long. The next recommendation is the M&P15 Sport.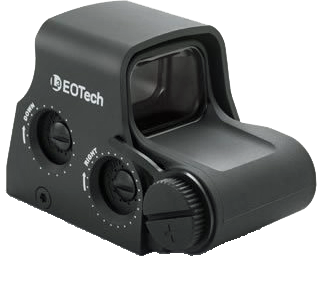 Regardless, neither one of these is easy to pick up for the family member of said gun nut. On that front, his only other recommendation is the EoTech XPS3 Holographic Weapon Sight. The Outdoor Wire cites the battery life as a big plus to this sight. The only review on Amazon is low, but that's because the guy got a defective one that was promptly replaced with a perfect one.
Perhaps the most amusing thing I find on his list would also work for a gunnie out at the range on a cold morning. A Coleman Portable Propane Coffeemaker. I can't tell you why I find this so amusing, but I do. I think it speaks to the fact that I am not a hardcore coffee person, so I can't imagine being in such dire need to own this. However, from the way I have seen some coffee addicts search out their next cup of java, I could totally see a market for it – complete with twitching hands trying to replace the propane cylinders when they realize it emptied just before making their next batch of brew.