Oct 17, 2011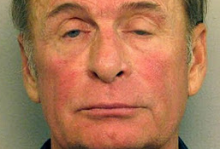 This seems to be a common theme among our opponents, to try to make us wear the shame of Tennessee State Representative Curry Todd, sponsor of Tennessee's restaurant carry bill, who was caught in a DUI while he also had a pistol holstered inside his vehicle. To do this, they are classifying him as our "hero." While forcing responsible, law-abiding gun owners to accept responsibility for those who misuse guns is a tried and true tenet of our opponents philosophy, this one I think is particularly laughable.
I can't think of too many politicians I would regard as heroic figures, even ones that are on my side on the gun issue. In addition, many of the politicians who are on my side on the gun issue are decidedly not on many others. Just thinking here in Pennsylvania, I've always appreciated Rep. Daryl Metcalfe's tenacity on the issue of Pennsylvanian's Second Amendment rights, but I disagree with him pretty strongly on just about every other social issue of the day, and have always thought him a demagogue on a number of those issues.
Politicians aren't our heroes. They are instruments that the interests of citizens are represented through. No more, no less. Todd is certainly not a hero of mine, as I had never even heard of the guy until this incident, and I certainly hope he's appropriately punished for his transgression. But our opponents will continue to try to make us wear his shame as if it were our own. As if we were the ones who were caught in an aggravated DUI with a pistol strapped between the seat cushions. That is part and parcel for how they operate, and likely how they justify their intrusion into our personal choices.
8 Responses to "Pro-Gun "Heros"?"