May 19, 2009
The Ruger rep in the booth seemed to be pretty interested in telling me about their patented gas system.  Here are some pictures showing here: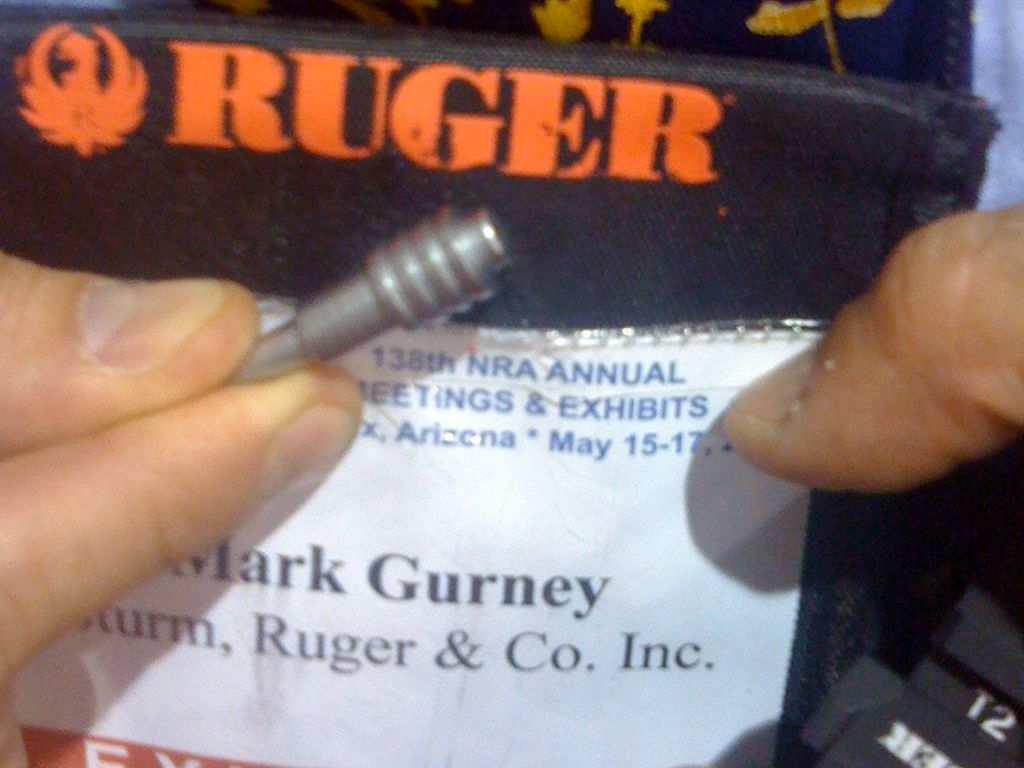 They described this as a two stage gas piston, meaning the first little nub there gets the gas piston starting to move back, but with less impulse than a normal gas piston AR.  They claim this reduces felt recoil, since the gas rod accelerates more slowly rearward.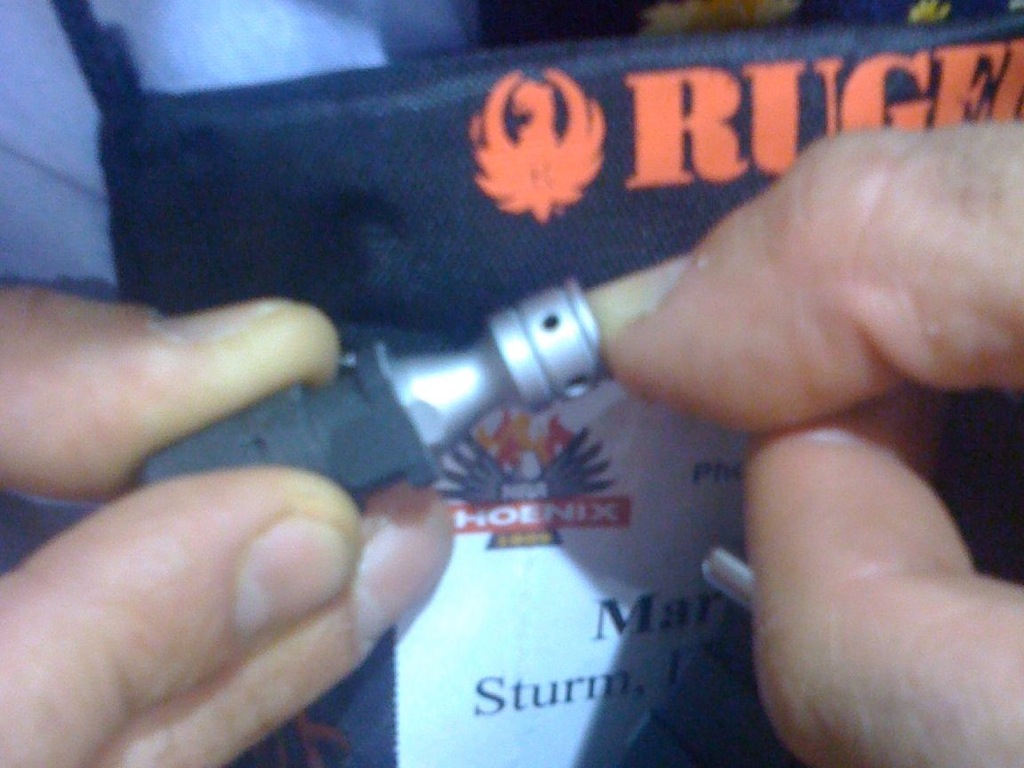 The Ruger rep was anxious to show me their gas regulator.  It ships on setting two, which is good enough for most commercial ammunition.  He said you could turn up the gas for lighter loads, or turn it down for higher loads.  You could also turn it completely off for suppressor use.

One Response to "More on the Ruger SR-556"