Feb 19, 2014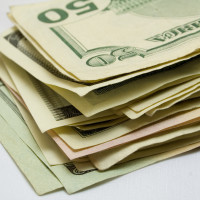 The local tourism authorities were quick to promote the success of NRA's Great American Outdoor Show by the numbers that could be tallied.
Unfortunately, a hard attendance number is apparently impossible to say with accuracy because the barcode scanners used to track ticket holders actually entering the show had technical problems early in the show.
However, using other measures they regularly track for events at the venue, they were able to get an idea of how well it did.
42,784 cars were parked on site and in off site parking lots designated for the show.
Using the same formula for approximate number of people in a car that they used with previous attendance, this means 23% increase in attendance in 2014 vs 2012 under Reed.
Nearly 4,800 NRA memberships sold on site.
10,033 more room-nights were sold in 2014 vs 2012 under Reed's management, and this is with fewer junky vendors coming into town to sell their wares & stay in the region.
$35 million in direct spending by attendees & vendors using conservative calculations that only 10% of attendees were staying the night in the area.
Also in their report include facts like many more hotels were willing to participate in the room block programs than under the old show and that the new mayor was actually a gracious host to NRA and met with them several times during the final planning stages.